Just about a year ago I decided to invest my first stimulus check in a RODECaster Pro. It was the second mixer of my independent podcast producer career. To be honest I was thrilled to get it from a tech geek perspective. That doesn't mean it isn't useful, though.
I thought it might be just as useful to take a look at how things are going with one year of RODECasting.
Over the course of the past year it's been very valuable for a number of different projects. First of all, when I had to juggle a few radio duties from home during the COVID pandemic, it was an MVP. (Most valueable Piece-of-equipment) It's allowed me to add live calls on the Garry Meier Show's Friday live streaming show and connecting with multiple remote guests really helped with the production of Miss Holmes from Lifeline Theater.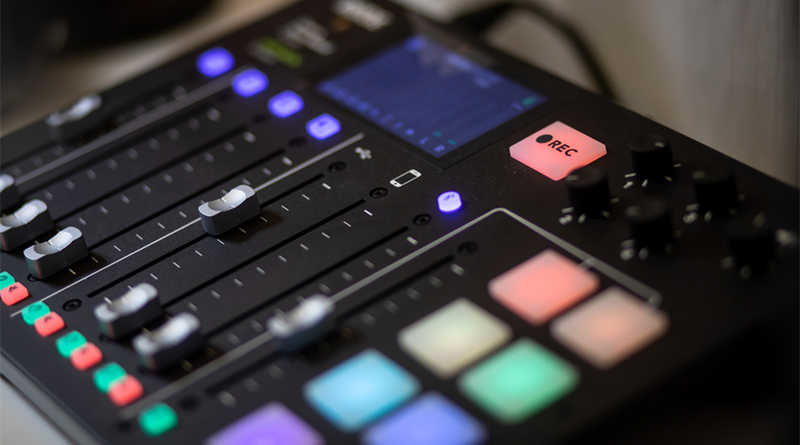 One of the big benefits is that everything you need (and then some) is combined in one unit:
Mixer / Audio Interface (4 XLR inputs)
Bluetooth in and out
TRRS
USB
4-channel Headphone Amp
Soundboard
Compressor / Noise Gate / High-pass Filter / De-Esser
Save to SD Card (Or you can record it on a computer if you're not using the USB input for a guest)
Basically, the Rode Rodecaster Pro is an all-in-one podcast studio that will record to a computer and SD card, automatically improve sound quality, lets you record phone calls, add in one-touch sound effects, and more – all in one relatively compact device.
What's the verdict?
Overall, I'm pretty smitten with the thing after one year.
Is it for everybody?
Well, not quite. If you're just recording your own voiceover, it's probably overkill for you. It can however be helpful for solo podcasters if you also do live-streaming and want the ability to easily mix on-the-fly.